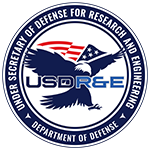 DCTO(MC), MISSION CAPABILITIES
DCTO(MC), MISSION CAPABILITIES
Office of the Deputy Director for Engineering (DD, ENG) Mission
The Office of the Deputy Director for Engineering seeks to streamline, develop, and align engineering practice across the Department of Defense to more rapidly provide capability to a modernized warfighting force.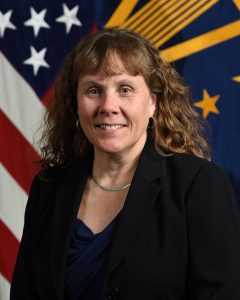 Acting Deputy Director for Engineering (DD, ENG)
Stephanie L. Possehl
Ms. Stephanie Possehl is the Acting Deputy Director for Engineering within the Office of the Under Secretary of Defense for Research and Engineering. She serves as the DoD's Chief Engineer for Advanced Capabilities. She leads mission engineering and test and evaluation policy, guidance, and standards. She leads the DoD engineering workforce, guiding communities of engineers from across DoD to advance engineering techniques in areas including digital engineering, reliability and maintainability, modeling and simulation, software, manufacturing and quality, human systems integration, and modular open systems approach.
Developmental Test, Evaluation, and Assessments (DTE&A)
Director, DTE&A: Mr. Christopher Collins
Mission: Provide systems engineering and test and evaluation rigor to DoD Adaptive Acquisition Framework program development pathways, Research and Engineering modernization priorities, and strategic defense investment decisions to ensure delivery of relevant and timely warfighting capabilities.
Engineering Policy and Systems (EP&S)
Director, EP&S: Ms. Stephanie Possehl
Mission: Drive the use of innovative and modern engineering principles and techniques to get the right capabilities to the warfighter at the right time.
Mission Integration (MI)
Director, MI: Mr. Elmer Roman
Mission: Provide analytical engineering support to develop mission-based inputs for the requirements process, improve Joint Force capability integration and experimentation, and inform the development and maturation of Joint warfighting concepts and operational plans.
Strategic Intelligence and Analysis Cell (SIAC)
Director, SIAC: Mr. Eric Kim
Mission: Understand U.S. and adversary capabilities and vulnerabilities, track global technology trends, and assess emerging threats and future opportunities to inform science and technology investment decisions in support of national defense strategies.
CONTACT US
Send an email to Engineering.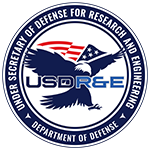 DCTO(MC)
Deputy CTO for Mission Capabilities
The Pentagon, Washington, DC 20301