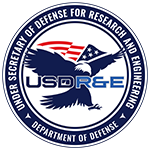 Digital engineering is an integrated digital approach using authoritative sources of system data and models as a continuum throughout the development and life of a system. Digital engineering updates traditional systems engineering practices to take advantage of computational technology, modeling, analytics, and data sciences.

As evidenced across the Services and industry, digital engineering is a necessary practice to support acquisition in an environment of increasing global challenges and dynamic threat environments.

The DoD Digital Engineering Strategy outlines five elements necessary for the digital engineering ecosystem to thrive:
Formalize the development, integration, and use of models to inform enterprise and program decision making.
Provide an enduring, authoritative source of truth.
Incorporate technological innovation to improve the engineering practice.
Establish a supporting infrastructure and environment to perform activities, collaborate, and communicate across stakeholders.
Transform the culture and workforce to adopt and support digital engineering across the life cycle.
See also Definitions below.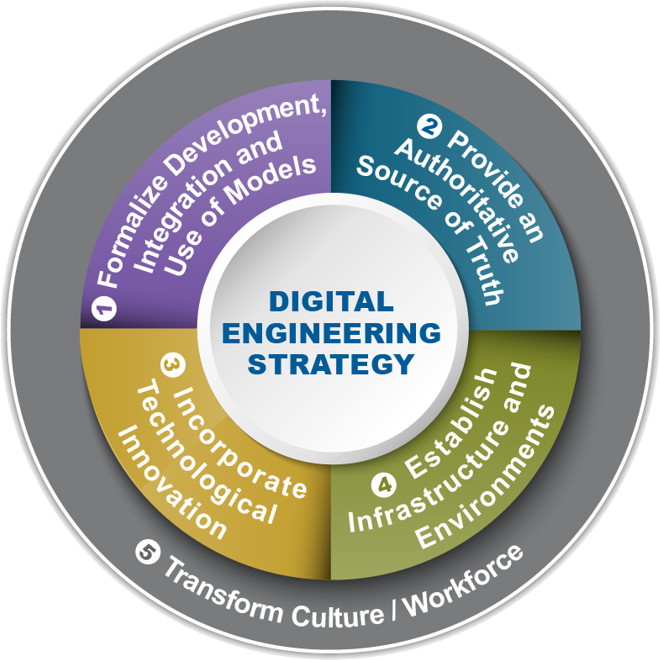 To further the digital engineering effort, the DoD Engineering office leads the Digital Engineering Working Group (DEWG) whose participants represent segments of the engineering and acquisition communities including Program Executive Offices, Program Managers, engineering, and science and technology proponents. The DEWG promotes digital engineering principles throughout the Services and other agencies and can assist in advancing digital engineering practices.
The DEWG is assessing, promoting, and appropriately increasing the use of digital engineering in multiple areas related to acquisition. It relies on implementation instances to further increase the guidance, support, and use of products out of digital engineering – digital artifacts. In concert with its internal exploration, the DEWG retains a close tie to the industrial sector for advice and advocacy and to address challenges in using digital artifacts across the government-industry boundary. The DEWG is responsible for promoting and facilitating improvements in the expertise of digital engineering stakeholders in the acquisition workforce.
Membership: DoD, Service leads, industry partners, academia, industrial associations
Click button below to contact OUSD(R&E) Engineering
CLE084: Models, Simulations, and Digital Engineering
This continuous learning module provides key information, from a systems engineering perspective. It outlines how models, simulations, and digital engineering can be a benefit over the entire system life cycle and how models and simulation and digital engineering can support systems engineering processes.
---
**Users must have an active Common Access Card and Defense Acquisition University account to sign up for the course**
Send an email to OUSD(R&E) Engineering.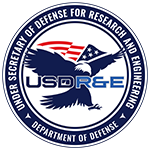 Office of the Under Secretary of Defense,
Research and Engineering (USD(R&E))
The Pentagon, Washington, DC 20301