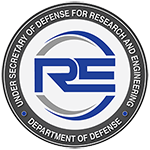 DDR&E, Advanced Capabilities
DDR&E, Advanced Capabilities
DDR&E(AC) takes a missions-level view of capability development and cultivates an efficient, nimble enterprise-wide systems engineering architecture that supports rapid fielding of mature warfighting capabilities.
Through a broad, enterprise-wide perspective of capability development, DDR&E(AC) serves as the link between acquisition programs at the Services level and the unified Joint Missions of the warfighter. It ensures the identification and creation of warfighter concepts and shapes technology and capability development toward the goal of increased military readiness.
DDR&E(AC) is responsible for establishing an enterprise-wide systems engineering framework that provides the freedom and efficiencies required to make capability development and delivery more effective and responsive to Joint Services requirements.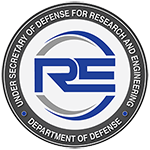 DDR&E(AC)
Directorate of Defense Research and
Engineering for Advanced Capabilities
The Pentagon, Washington, DC 20301