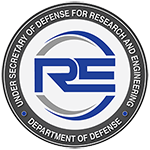 DDR&E, Advanced Capabilities
DDR&E, Advanced Capabilities
Engineering References for Program Offices
Engineering References for Program Offices
The Deputy Director for Engineering is responsible for developing policy and guidance and disseminating best practices to encourage the use of systems engineering, other engineering disciplines, and standards and specifications for the engineering of defense systems.
DoD Cyber Table Top Guide, Version 2
The Cyber Table Top (CTT) is a focused, intellectually intensive exercise that explores the effects of cyber offensive operations on the capability of US systems to carry out their missions. It is a wargame-like exercise that centers on two teams with opposing missions: the military forces charged with executing an operational mission and the cyber mission forces attempting to oppose those military forces.
Send an email to Engineering/Software Engineering.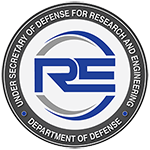 DDR&E(AC)
Directorate of Defense Research and
Engineering for Advanced Capabilities
The Pentagon, Washington, DC 20301