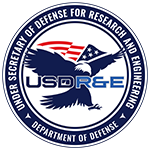 Engineering References for Program Offices
Engineering References for Program Offices
The Executive Director for Systems Engineering and Architecture (SE&A) is responsible for developing policy and guidance and disseminating best practices to encourage the use of systems engineering, other engineering disciplines, and standards and specifications for the engineering of defense systems.
R&M Engineering Contract Language for the Major Capability Acquisition (MCA) Pathway
This guide provides sample language for Department of Defense (DoD) program offices to use to incorporate reliability and maintainability (R&M) engineering activities into contracts for the Major Capability Acquisition (MCA) pathway. The guide provides recommendations for tailoring the MCA pathway activities and corresponding language to plan for the appropriate R&M for the type of program.
Early Manufacturing and Quality Engineering Guide
The Early Manufacturing and Quality Engineering Guide describes best practices and guidance for DoD system developers, project leaders, and manufacturing and quality (M&Q) engineers to consider during early defense system development—the period starting with initial system concept definition before the Materiel Development Decision and culminating with the system Preliminary Design Review.
During early development, a program's status and leadership roles may be forming. The decisions regarding early activities, including M&Q, may fall to different persons depending on the stage of development. This guide is intended for the relevant decision makers and their associated M&Q practitioners, so they may consider ways to incorporate M&Q proactively during fundamental early system development activities such as requirements definition, mission engineering, and systems engineering. The guide encourages development project teams to integrate M&Q considerations for warfighter capabilities that can be produced feasibly and that will meet quality requirements.
The benefits of including M&Q in this early stage are many, including improvements in schedule, cost, and performance as the system proceeds through development.
Human Systems Integration
This guidebook addresses Human Systems Integration (HSI) in DoD acquisition. HSI seeks to consider the human element in all phases of system acquisition and can provide significant benefits including improved use of manpower, reduced training costs, reduced maintenance time, and improved user acceptance. For each of seven DoD HSI domains, the guide provides best practices and explains how HSI can help minimize total ownership cost and optimize total system performance.
Defense Acquisition University
Systems Engineering Community of Practice
International Council on Systems Engineering
Membership:
Government and Industry
Send an email to Engineering/Software Engineering.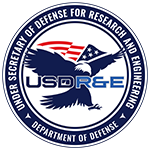 Office of the Under Secretary of Defense,
Research and Engineering (USD(R&E))
The Pentagon, Washington, DC 20301