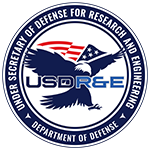 DCTO(MC), MISSION CAPABILITIES
DCTO(MC), MISSION CAPABILITIES
Engineering References for Program Offices
Engineering References for Program Offices
The Deputy Director for Engineering is responsible for developing policy and guidance and disseminating best practices to encourage the use of systems engineering, other engineering disciplines, and standards and specifications for the engineering of defense systems.
Human Systems Integration
This guidebook addresses Human Systems Integration (HSI) in DoD acquisition. HSI seeks to consider the human element in all phases of system acquisition and can provide significant benefits including improved use of manpower, reduced training costs, reduced maintenance time, and improved user acceptance. For each of seven DoD HSI domains, the guide provides best practices and explains how HSI can help minimize total ownership cost and optimize total system performance.
Engineering of Defense Systems Guidebook
The Engineering of Defense Systems Guidebook describes the activities, processes, and practices involved in the development of DoD systems in the DoD Adaptive Acquisition Framework pathways.
Systems Engineering Guidebook
The Systems Engineering Guidebook provides systems engineering guidance and recommended best practices for defense acquisition programs.
Unmanned System (UxS) Safety Engineering Precepts Guide for DoD Acquisition
The Unmanned System (UxS) Safety Engineering Precepts Guide for DoD Acquisition supports Service safety reviews and the development of safe UxSs and associated firmware, hardware, and safety-significant software.
Defense Acquisition University
Systems Engineering Community of Practice
International Council on Systems Engineering
Membership:
Government and Industry
Send an email to Engineering/Software Engineering.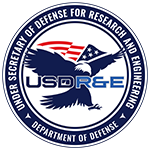 DCTO(MC)
Deputy CTO for Mission Capabilities
The Pentagon, Washington, DC 20301