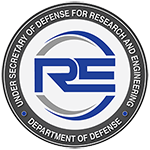 DDR&E, Advanced Capabilities
DDR&E, Advanced Capabilities
GLOBAL CAPABILITY PROGRAMS
GLOBAL CAPABILITY PROGRAMS
The Global Capability Programs (GCP) mission is to accelerate technological advancement of the United States military through collaboration with our Allies and Partners. The GCP accomplishes this through two programs: The Foreign Comparative Test (FCT) program and the Allied Prototyping Initiative (API).
The FCT program is a United States government to foreign industry comparative testing program accomplished via contracts and other appropriate arrangements. It enables the test and evaluation of mature technologies from friendly countries to satisfy United States defense requirements and deliver significant cost, schedule, and performance advantages.
The API program is United States government to foreign government co-development executed via project arrangements. The United States and partner share research and development funding and technology development to produce operational prototypes while emphasizing future co-production opportunities.
CONTACT US
Send an email to Global Capability Programs.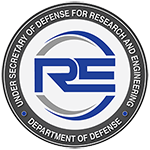 DDR&E(AC)
Directorate of Defense Research and
Engineering for Advanced Capabilities
The Pentagon, Washington, DC 20301