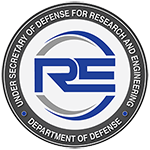 DDR&E, Advanced Capabilities
DDR&E, Advanced Capabilities
ADVANCED CAPABILITIES
Directorate of Defense
Research and Engineering for
Advanced Capabilities
Advanced Capabilities Mission:

Deliver Joint Warfighting Concepts (JWCs) to Prototype Capabilities.
Transition the Valley of Death.
Advanced Capabilities Roles:
• Develop and support future Warfighting concepts and integrated architectures
• Close capability gaps in support of defense modernization
• Strengthen engineering authorities and policies
• Conduct continuous stakeholder engagement to support development and delivery of capability to the Joint force, Joint Warfighter, and Combatant Commanders
• Ensure test range infrastructure and facilities support current and future needs
The primary technology transition enabler within DDR&E(AC) bridges the divide between technology discovery and fielded operations in the warfighter domain.
Get to Know Our Organization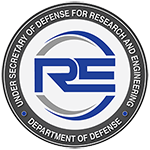 DDR&E(AC)
Directorate of Defense Research and
Engineering for Advanced Capabilities
The Pentagon, Washington, DC 20301