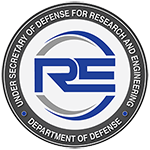 DDR&E, Advanced Capabilities
DDR&E, Advanced Capabilities
USD(R&E) is responsible for implementing and promulgating Mission Engineering (ME) processes and methodology across the Department of Defense.
ME is the deliberate planning, analyzing, organizing, and integrating of current and emerging operational and system capabilities to achieve desired warfighting mission effects. ME focuses not only on building things right but on building the right things.
ME uses mission‐focused threat‐informed analyses to evaluate capability solutions, advise on development of requirements, and inform technology investment decisions aligned with the National Defense Strategy Modernization areas and in support of the Joint Staff.
OUSD(R&E) Mission Engineering Guide
Describes the foundational elements and the overall methodology of DoD Mission Engineering and how to apply them to add technical and engineering rigor into the mission engineering analysis process.
Speaks to a novice or experienced practitioner who seeks to conduct mission engineering.
Will be a living document R&E will continue to update in collaboration with DoD partners to mature the guidance and include new best practices.
CONTACT US
Send an email to Engineering/Mission Engineering Team.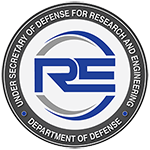 DDR&E(AC)
Directorate of Defense Research and
Engineering for Advanced Capabilities
The Pentagon, Washington, DC 20301