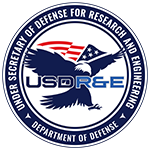 ASD(MC), MISSION CAPABILITIES
ASD(MC), MISSION CAPABILITIES
Prototypes and Experiments
Prototypes and Experiments
ASD(MC) serves as a transition partner through innovative and efficient experimentation strategies with the end goal of not just prototyping and fielding, but operational sustainment via scalability, producibility, and training.
Ensuring Production Readiness
By supporting the development of comprehensive and efficient testing and evaluation strategies, standards, and policy across the DoD, ASD(MC) ensures production readiness and rapid delivery of fielded weapon systems that meet the needs of the warfighter. In addition, it oversees the DoD's experimentation and investment in the associated range infrastructure through the Test Resource Management Center.
Transitioning Technology to the Warfighter
ASD(MC) executes joint and interagency prototyping and experiments that transition technology into the warfighter domain quickly and efficiently. It identifies, develops, and demonstrates multi-domain concepts and technology, and exploits multiple prototyping pathways to address operational gaps and push capabilities to warfighting domain.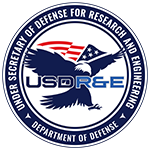 ASD(MC)
Assistant Secretary of Defense for Mission Capabilities
The Pentagon, Washington, DC 20301