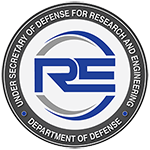 DDR&E, Advanced Capabilities
DDR&E, Advanced Capabilities
Developmental Test and Evaluation (DT&E)
Developmental Test and Evaluation (DT&E)
DT&E activities are an inherent part of the DoD's systems engineering verification and validation process. DT&E activities provide timely and accurate information to help acquisition leaders make data-informed decisions related to:
• System concepts
• Technology maturity
• System and subsystem design trades
• Production
• Deployment
• Operations and sustainment
DT&E Supporting Weapon System Acquisition
A robust DT&E program provides the data and assessments for independent evaluations and decision making:
DT&E starts with capability requirements and continues through product development, delivery, and acceptance; transition to operational test and evaluation (OT&E); production; and operations and sustainment.
DT&E provides feedback to the Program Manager on system progress toward achieving contractual technical performance, incremental improvements, and system corrective actions.
DT&E verifies achievement of critical technical parameters and assesses system capability to achieve threshold requirements prescribed in capabilities documents.
DT&E stresses systems within their intended operationally relevant mission environment to validate system functionality in a mission context.
DT&E assesses readiness for initial operational test and evaluation (IOT&E) or limited deployment using production or deployment–representative prototype test articles.
DT&E and Integrated Testing
Integrated testing is a managed process of integrating T&E to reduce unnecessary redundant testing and identify system performance problems when there are still time and resources available to fix them.
Incorporating operational factors in DT&E test phases and events:
Aids in early discovery of problems and performance shortfalls;
Provides shared data to support independent analysis, evaluation, and reporting by the developmental (both contractor and government) and operational test communities;
Accelerates knowledge of system capabilities while reducing problem discovery later in system development.
Integrated T&E uses all credible information to provide acquisition leaders with a complete understanding of how the systems the Department acquires will improve the readiness and lethality of our military forces.
DT&E activities supporting the Adaptive Acquisition Framework and USD(R&E) Prototyping and Experimentation efforts provide value to the acquisition community at several levels, from informing decisions about when to proceed through critical development phases, to informing major fielding decisions of new capabilities.
DoD Communities
(Common Access Card (CAC) Required)

DAU Acquisition Community Connection - Test and Evaluation Community
A complete Glossary of acquisition terms is maintained on the Defense Acquisition University website. (Source DoDI 5000.88 Engineering of Defense Systems)
External Resources
T&E Websites and Resources
Cybersecurity, operational resilience, and cyber survivability testing supporting system security engineering is essential for developing and operating systems that can survive in contested cyberspace environments. USD(R&E), through the Director for Developmental Test Evaluation and Assessments, updates cybersecurity policy and guidance, provides early program analysis with technical support experts, and workforce cybersecurity training to support development and fielding of cyber secure systems.
Scientific Test and Analysis Techniques Center of Excellence (STAT COE)
Using Scientific Test and Analysis Techniques (STAT) improves T&E planning efficiency and effectiveness. USD(R&E), through the Director for Developmental Test Evaluation and Assessments, sponsors the STAT Center of Excellence and major Federally Funded Research and Development Centers to help acquisition program leaders develop successful STAT guided test strategies for robust testing.
CONTACT US
Send an email to the DTEA Team.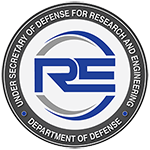 DDR&E(AC)
Directorate of Defense Research and
Engineering for Advanced Capabilities
The Pentagon, Washington, DC 20301