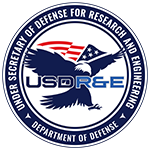 T&E Guidebooks and Companion Guides
T&E Guidebooks and Companion Guides
This page serves as a one-stop resource for test and evaluation (T&E) guides and helpful information for programs. These incorporate the current T&E guidance as well as the hard-earned lessons and best practices gleaned from past programs. No individual reference or collection can cover all circumstances, so the DTE&A staff stands ready to assist programs in ensuring their T&E programs adequately verify that the warfighter will receive the capabilities they need to survive and prevail. This page is in development and will be updated with links.
DoD Cybersecurity T&E Guidebook
The purpose of this updated guidebook is to promote data-driven mission-impact-based analysis and assessment methods for cybersecurity T&E and to support assessment of cybersecurity, survivability, and resilience within a mission context by encouraging planning for tighter integration with traditional system T&E. Cybersecurity T&E starts at acquisition initiation and continues throughout the entire life cycle. The guidebook supplements information provided in the Test and Evaluation Master Plan (TEMP) Guidebook, which is linked later on this page.
DoD Cyber Table Top Guidebook
The Cyber Table Top (CTT) process is a best-practice and includes an intellectual wargame-like exercise followed by analysis. The exercise and analysis in the CTT facilitates identification and comprehension of risks from potential cybersecurity vulnerabilities. The purpose of this guidebook is to provide an overview of the CTT process, guidance on performing a CTT, and instructions for generating actionable information on potential cyber threats for the Program Manager. This process and the templates can be tailored to meet individual organization or program needs.
Integrating T&E into DoD Acquisition Contracts
This guide is designed to help the DoD and industry T&E professionals identify T&E items to consider for inclusion when drafting a statement of objectives (SOO), a statement of work (SOW), and a request for proposal (RFP), and during solicitation and contract execution. This guide presumes the reader has an understanding of T&E and the DoD systems acquisition processes as described in DoD Instruction 5000.02 (DoDI 5000.02) and the Defense Acquisition Guidebook (DAG), particularly, DAG Chapter 8, Integrated Test and Evaluation. This guide follows some of the content of the DoD Guide for Integrating Systems Engineering into DoD Acquisition Contracts and T&E topics and issues.
A TEMP is a signed agreement between the USD(R&E) or their designee, DOT&E, senior DoD Component leadership, the lead DT&E organization, the lead Operational Test Authority, the Milestone Decision Authority, and the Program Manager. Effective, adequate, and executable test and evaluation strategies are a key element for developing and delivering needed capabilities.
DevSecOps Test and Evaluation Guidebook
DevSecOps is an organizational software engineering culture and practice that aims at unifying software development (Dev), security (Sec) and operations (Ops). The main characteristic of DevSecOps is to automate, monitor, and apply security at all phases of the software lifecycle: plan, develop, build, test, release, deliver, deploy, operate, and monitor. In DevSecOps, testing and security are shifted to the left through automated unit, functional, integration, and security testing - this is a key DevSecOps differentiator since security and functional capabilities are tested and built simultaneously.
Handbook on Statistical Design and Analysis Techniques for Modeling and Simulation Validation
Published by the Institute for Defense Analysis, this handbook focuses on methods for data-driven validation to supplement the, vast existing literature for Verification, Validation, and Accreditation (VV&A) and the emerging references on uncertainty quantification (UQ). The goal of this handbook is to aid the test and evaluation (T&E) community in developing test strategies that support model validation (both external validation and parametric analysis) and statistical UQ.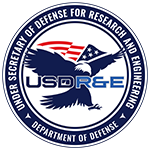 ASD(MC)
Assistant Secretary of Defense for Mission Capabilities
The Pentagon, Washington, DC 20301