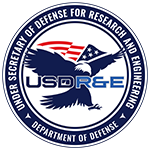 DCTO(MC), MISSION CAPABILITIES
DCTO(MC), MISSION CAPABILITIES
FOREIGN COMPARATIVE TESTING
FOREIGN COMPARATIVE TESTING
The purpose of the Foreign Comparative Testing (FCT) Program is to find, assess, and field world-class products with a high Technology Readiness Level (TRL) in order to satisfy valid defense requirements more quickly and economically. Authorized by United States Code 2350a(g), the FCT Program provides the Department of Defense with a unique acquisition tool to bypass the capability development cycle by enabling the test and evaluation of mature foreign developed technology to determine procurement alternatives for existing or emerging requirements.
FCT improves United States warfighter capabilities and reduces expenditures through accomplishing these objectives:
• Reducing life cycle or procurement costs
• Eliminating unnecessary duplication of research, development, test, and evaluation
• Rapidly fielding quality military equipment
• Enhancing standardization and interoperability
• Promoting competition by qualifying alternative sources
• Improving the United States military industrial base
FCT proposals are nominated by the acquisition program offices and research laboratories within the United States Military Services and Special Operations Command. For more information on the FCT Program and how to participate, please see the presentation at the link below or contact us directly.
CONTACT US
Send an email to Foreign Comparative Testing.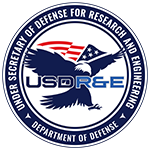 DCTO(MC)
Deputy CTO for Mission Capabilities
The Pentagon, Washington, DC 20301